Law Office of
Gordon D. Kinder
Patent and Trademark Law
Tel 216 401 6469
Fax 216 397 2936
email
www.gordonkinder.com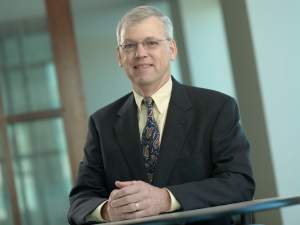 Gordon has more than 25 years of experience in all aspects of patent law, trademark law, as well as trade secrets and related employment issues. He specializes in opinion work, counseling and litigation, and in a wide range of technologies. He has represented clients in Ohio trial and appellate courts; in U.S. District Courts (New York, Boston, Cleveland, Los Angeles, and Houston, among others) and in the U.S. Court of Appeals for the Federal Circuit. He has appeared before the Trademark Trial and Appeal Board and has handled domain name registrations and UDRP arbitrations. Gordon has represented clients in patent infringement cases, copyright infringement cases, theft of trade secrets cases, breach of employment contract matters, and trademark infringement and product disparagement matters.
Gordon has worked in many technologies, including:
Automotive – fuel injection & emission control systems, rack and pinion steering and power steering pumps; turbochargers.
Medical – PET scan imaging equipment; orthodontic appliances; gastronomy device, wheelchairs.
Manufacturing – Extruders; injection molded products; die casting; fasteners; window hardware; molten metal pumps.
Packaging – cardboard boxes; retail packaging; containers for shipping nuclear materials.
Military – Artillery shell fins; radar antennae.
Misc – paint spraying equipment; floating docks; fruit harvesting machines; sewer lining machines; xerographic process machines, RFID tags.
Education
Case Western Reserve University (BSME with Honors, 1973)
Case Western Reserve University School of Law (J.D., 1977)
Representative Experience
Gordon has handled patent and trademark matters for numerous Fortune 500 companies as well as for privately held businesses and startups.
Represented a manufacturer of commercial electrical fasteners against a new competitor that was using his client's part numbers on inferior products. The infringement was stopped prior to trial.
Obtained patents for a client in the marine accessories business, then prosecuted a series of infringement actions against imitators, preserving his client's market dominance.
Obtained a patent for a manufacturer of containers used for international shipping of liquids under pressure. The improvement decreased the tare weight of the container by more than 2000 lbs., and immediately gained wide market acceptance. Because all such containers must be able to move freely in international commerce (including the U.S.), the U.S. patent alone has proven sufficient to protect the world wide market in such containers.
Obtained an ex parte seizure order against a T-shirt counterfeiter and accompanied the U.S. Marshalls on the raid, confiscating thousands of dollars of counterfeit merchandise and the equipment used to make it.
Employment History
2007 - 2008 ULMER & BERNE LLP, Cleveland, OH
180 attorney general practice firm
Senior Counsel
1982 - 2007 RENNER OTTO BOISSELLE & SKLAR LLP, Cleveland, OH
25 attorney intellectual property firm
Partner
Associate
1977 - 1982 YOUNT, TAROLLI & WEINSHENKER, Cleveland, OH
Associate
Admissions
Supreme Court of Ohio
U.S. District Court, Northern District of Ohio
U.S. District Court, Eastern Division of Wisconsin
U.S. Court of Federal Claims
U.S. Court of Appeals for the Federal Circuit
U.S. Court of Appeals for the Sixth Circuit
U.S. Court of Appeals for the Seventh Circuit
United States Patent and Trademark Office
Community Involvement
Cleveland Bar Association Ethics Committee 1981 – 2000, chairman 1991.
Author, JUROR QUESTIONS ENHANCE TRIAL RELIABILITY, Cleveland Bar Journal,May, 1995
Cleveland Metropolitan Bar Association
Cleveland Intellectual Property Law Association
Federal Circuit Bar Association
Cleveland Museum of Natural History (Member, Board of Trustees, 2005 - present)
Three Corner Round Pack Outfit, Inc. (Trustee and Vice President 1989 - present)